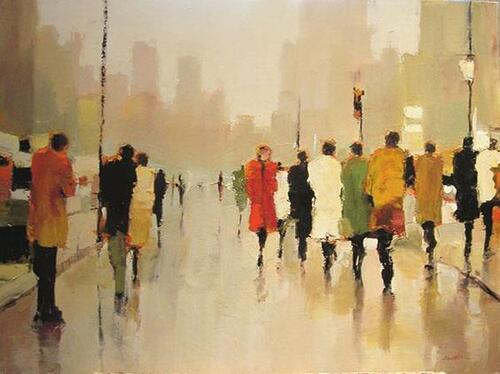 In collaboration with the National Committee on American Foreign Policy, the Program on Peace and Development is sponsoring a series on "Peacebuilding in the Wake of Brexit". This series focuses on the North of/Northern Ireland during a time of great political and economic shifts. Various perspectives from community leaders, mostly from border counties or towns, highlight how recent developments affect everyday people as well as political possibilities. Interwoven with these perspectives are discussions with institutional figures who speak to more macro-level effects of Brexit and other sources of uncertainty on peace building in Ireland and the UK.
(Click 
here
 to see full series poster.)
Invited guests include: 
Thursday, October 29, 2020 | 11:00am EST
Ambassador Declan Kelleher (ret.)
Friday, October 30, 2020 | 10:00am EST
Ambassador Mick Mulvaney
Thursday, November 12, 2020 | 12:00-1:30pm EST
Frankie Quinn, Project Coordinator, Éalú
Monday, November 23, 2020 | 12:00-1:30pm EST
Derek Moore, North West Cultural Partnership
Julia Kee, Former Sheriff of Londonderry; YMCA Ireland
Thursday, December 3, 2020 | 12:00-1:30pm EST
Paul Gallagher, Independent Councillor for Derry-Strabane Local District Council
Monday, December 14, 2021 | 12:00-1:30pm EST
Colin Halliday, Project Coordinator, Charter NI
Tuesday, January 12, 2020 | 12:00-1:30pm EST
Ambassador Ray Bassett (ret.)
Wednesday, January 13, 2020 | 10:00-11:30am EST
Dr. Stephen Farry, Deputy Leader of Alliance
Thursday, January 21, 2021 | 12:00-1:30pm EST
All participant panel
Register for each individual event by selecting the date above and providing your information to receive an invitation through Zoom.